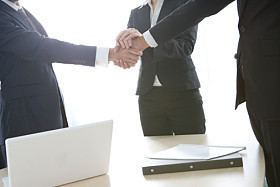 Reputation Management is a form of SEM whereby any company, business or website tries to respond to, interact with and maintain a positive presence of itself on the Internet by reaching out to all the different places on the Internet that it can think of.
For example, posting positive reviews on blogs, Facebook and Twitter, or suggesting content from the site through other third party sites such as Digg.com are ways in which successful online reputations can be built. Managing those online reputations with success is even more difficult because it means responding to comments, answering emails, connecting and interacting with readers or potential customers ALL THE TIME. This is time-consuming and hard work.
Reputation Management is something that is highly important for any online business or any business that generates a lot of its profits through communicating online with potential customers. For example, a restaurant is not an online business by any means, but without a website in today's climate a restaurant is at a severe disadvantage in terms of publicity and promotion. Many people are first encouraged to try out a restaurant because they have seen it online previously. Therefore, if a restaurant receives a bad review from a customer online the damage can be fairly detrimental to business.
It is therefore important to manage any business´ online reputation with care and attention.
In another example, imagine that you are a law firm with an online website and a strong PPC Management campaign that is drawing in lots of traffic and your company is growing in popularity by the day. So much so that you have had to hire more lawyers in order to cope with the amount of cases that are coming your way. Then you encounter an unhappy client who begins to speak badly of your company all over the Internet in all the places that he or she can think of: blogs, comment boxes on your own website even!, social media networks, everywhere!
What do you do? You need to manage the reputation of your company as best as possible. The question is how?
Keeping on top of reputation management, if you are a large firm with people employed to do specifically what this post is referring to doing, is less of a problem. However, small to medium sized businesses who are doing well and growing steadily can find that ALL of their time is either spent trying to keep up with online reputation management or that they spend NO time doing it what so ever.
Neither scenario is by any means positive or ideal. Therefore, a number of tools and applications are developed regularly and available online to help smaller businesses and websites find success in terms of reputation management, without hardship and without pressure.
Webrageous Studios has selected seven of these reputation management tools from the hoards that are available. These seven tools have been chosen because they are the best of the bunch for many reasons explained in detail within the full length article on reputation management on the company's website. Click here to find out what tools are available for reputation management and why these seven tools are seven of the best available on the Internet today.