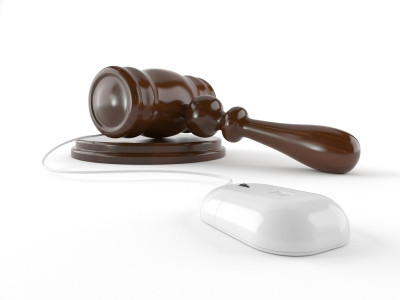 Many law firms specializing in Qui Tam lawsuits are investing time and money in Qui Tam Google AdWords Management at present in order to drive more traffic to their sites and make more people aware of the positive things that they can do for prospective clients of Qui Tam lawsuits.
Webrageous Studios works with a US law firm specializing in Qui Tam lawsuits amongst other things and is proud to report that this particular law firm has achieved fantastic success concerning both Qui Tam lawsuit results and Qui Tam Google AdWords Management excellence over the past few months.
The new Google Twitter Advertisements are just another way in which PPC Advertisers of Google AdWords can drive traffic towards the services that they offer. These Twitter advertisements can be used to help strengthen PPC branding campaigns on the Display Network too.
The basic Google Twitter PPC Advertisement looks like the one featured below in this article and it is an advertisement which allows the PPC Advertiser to alter colors and advertisement text, amongst other basic elements.
The Google Twitter Advertisement is shown to internet users via different websites participating in the Display Network system of Google AdWords as and when Google recognizes a keyword match between the search query of the internet user and those keywords used in the Google Twitter Advertisement. (This is exactly the same as the way in which normal PPC Advertisements are managed via the Content Network).
These new Google Twitter Advertisements will always display the most recent tweet to the internet user, with arrows embedded in the advertisement that allow the internet user to flick through past tweets at their leisure. This is a really nice way of remaining true to the Twitter site style, while offering another effective form of PPC Advertising at the same time.
It is important to note that if an internet user clicks on the Google Twitter Advertisement, they will be directly taken to the Twitter Profile associated with that particular Twitter account instead of a specified URL, which has obvious implications for the PPC Advertiser and Qui Tam Google AdWords Management in general. For instance, the management of landing page information would have to be highly different.
However, Google Twitter Advertisements are worth some consideration if you are a law firm specializing in Qui Tam lawsuits and you are:
a) aiming to generate more business for your firm and to increase the awareness of your brand
b) aiming to raise awareness about the successes that you have had concerning particular Qui Tam lawsuits
Why?
Because Twitter is in general an excellent site for creating a voice and getting that voice heard. Anyone involved in a Qui Tam lawsuit is going to want to expose a little of what they do as Qui Tam lawyers (as far as the law will allow, naturally). Twitter is a perfect place to start; even more so now that tweets can act as Google PPC Advertisements thanks to these new advertising formats.
Contact Webrageous Studios for further information about Qui Tam Google AdWords Management and the use of Google Twitter Advertisements at any time.