If you work for a law firm which takes on pharmaceutical injury claims, you might already be aware of the fact that it is becoming more and more difficult to get your pharmaceutical injury advertisements accepted by various pay per click networks including Google AdWords.
However, Webrageous is a pharmaceutical injury marketing specialist and we have lots of success in running pharmaceutical injury marketing campaigns via Google AdWords for a number of different law firms. This is why you should contact one of our Google AdWords experts today.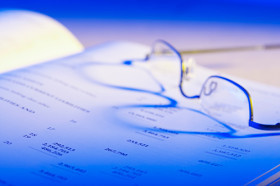 Advertising restrictions in pharmaceutical injury marketing via Google AdWords
There are many restrictions that exist concerning pharmaceutical injury marketing and you need to find a pay per click manager who already has experience in this area if you really want to find true online advertising success.
The Google AdWords experts who work for Webrageous know exactly how to manipulate your advertisements and the structure of your pay per click campaign to help you get your advertisements about pharmaceutical injury accepted by the major advertising networks, such as Google AdWords, on a regular basis.

Experience in attorney and law firm pay per click marketing in general
As well as the experience and success that Webrageous has in the management of pharmaceutical injury marketing for law firms, our Google AdWords management company also has years of experience in managing the pay per click advertising campaigns of a wide variety of law firms covering a wide variety of other areas.
For example, Webrageous has pay per click clients from divorce law firms, family law firms, personal injury law firms and employment discrimination law firms too. This means that our Google AdWords experts are already very much integrated into the law firm online advertising environment and this also contributes to the success that we have when managing pharmaceutical injury marketing campaigns via Google AdWords.
How to make improvements to your pharmaceutical injury marketing via Google AdWords
With the contents of this entire post in mind, the best and most obvious thing that you should do right now would be to contact the pharmaceutical injury marketing specialists who work for Webrageous directly.
Let us look over your campaign and you can talk us through your marketing needs without further delay. We hope to be helping you with your pharmaceutical injury marketing campaign within the very near future.
Don't forget to also check out the attached article entitled, Help with Pharmaceutical Liability Advertising via Google AdWords as soon as possibility. This article includes more detailed information about the different kinds of approaches to pharmaceutical liability advertising that Webrageous might take with your claims in order to make as much progress and achieve as much success as possible.