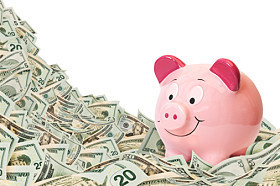 PPC Advertising is one of the best forms of online marketing for many different types of businesses, organizations or service providers because the PPC Advertiser has a great deal of control over the way in which their advertising money is spent.

PPC Advertising through Google AdWords, for example, gives the PPC Advertiser the opportunity to create highly optimized advertisements that will be shown to a specific type of internet user at specific times of the day. The budget for these advertisements is also incredibly flexible and therefore both PPC Advertisers with large amounts of money to spend and those with less cash available can achieve equal and relative success through this medium of online marketing.

PPC Advertising, because of the fact that there are so many ways in which to manage a campaign, can be incredibly complicated for people without experience and knowledge. For this reason, companies such as Webrageous Studios offer services in PPC Management and take charge of running your PPC Advertising Campaign for you.

For more information on the PPC Management Service that Webrageous Studios provides, contact the company directly.

For more information on utilizing the powers of PPC Advertising as a means of successful online marketing, read the detailed article written on the subject on the Webrageous Studios Website.