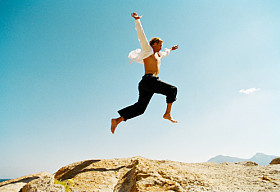 Webrageous Studios works with a number of clients from different fields and areas of life who are looking to utilize the power of pay per click management in order to increase sales or increase the common awareness of their company, business or project, for example. Indeed, the experience and expertise of Webrageous Studios, which is Google Adwords Accredited, even covers the management of non-profit organizations which need specialized help in the development of their Google Grants pay per click management as part of the Google Grants Program.

The Google Grants Program is a program which gives a monthly $10,000 grant to all non-profit organizations that have successfully completed the Google Grants application process and are ready to begin utilizing the power of Google Grants pay per click management to better reach their target audience and make the efforts of their respective causes more readily available via the internet. Webrageous Studios is currently working with one of these successful non-profit organizations and is responsible for the Google Grants management of its particular PPC advertising campaign. Webrageous Studios deals with the day to day running of this NGO's Google Grants pay per click management needs and is currently focusing all efforts on successfully applying for an increase in its Google Grant funding.
The Google Grants Program ordinarily offers a monthly $10,000 budget to all successful non-profit organizations that are selected to join the program. However, there is a second Google Grants application process which any non-profit organization can choose to go through. By completing this further Google Grants application, any given non-profit organization on the program can begin to receive a monthly $40,000 budget and it is towards this particular end that Webrageous Studios is now striving. It is the primary focus for Webrageous' non-profit organization client at present and, so far, progress in this area is looking very promising indeed. Webrageous Studios is pleased to report that it has made highly successful forward strides in the past couple of weeks alone and it is excited about the prospect of working with a Google Grants pay per click management budget of $40,000 in the near future.
If you would like to know more about how Webrageous Studios could begin taking responsibility for the Google Grants Management of your PPC advertising campaign or if you would like to know more about the Google Grants application process in general, please do contact the company by clicking on the Contact Tab in the top right hand corner of this site for more information.