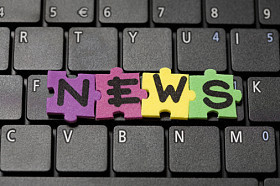 Although PPC management is a service that a lot of companies pay for, they sometimes fail to check if their service providers are fully qualified Google AdWords PPC Managers. Because Webrageous Studios is a fully qualified Google AdWords PPC Management Company, with every single PPC Manager working for us passing the Google AdWords Certification exams, we take pride in knowing that we do our job even better than expected.

As a business owner, you have to know what kind of certifications Google requires of PPC managers to ensure that you're getting the best value for your investment. Are you aware that Google AdWords has introduced a new certification program, and that by the end of the month, all PPC management companies that are worth their weight in gold should have undergone the new examination process and should have received the new Google AdWords Qualification?

If your PPC Manager does not complete these new tests or fail to pass these new exams, then they will not be given the required Google AdWords Qualification at the end of the month.

The Importance of the New Google AdWords Qualification
Why is the Google AdWords Qualification important? If your PPC Manager is not keeping up to date with the AdWords qualification and other related certifications, then your PPC Campaign is going to be affected in a negative way too.

These new certification exams were introduced by Google AdWords in order to improve the quality of the service that a PPC Manager can provide. These exams require in-depth knowledge about the PPC Management of Google AdWords PPC Campaigns, which is a must-have for every PPC manager for them to say that they are effective in their jobs. This also means that when a PPC manager obtains the Google AdWords Qualification, there is no doubt that they can apply more effective approaches to your PPC campaign.

If you are a PPC Manager and you are still plodding along under the same AdWords qualification as before, get in touch with your Google AdWords Representative and find out what you will need to do in order to take this new exam and remain Google AdWords Certified.