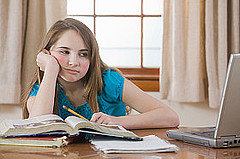 One of the questions on the lips of anyone concerned with PPC Management is "How do I appear on the first page of listings in a Google search and stay there?"
Many people new to the internet as a form of effective marketing often confuse the difference between organic listings and paid listings. Organic listings are automatically generated lists of websites in response to a keyword or keyword phrase typed into a search engine like Google. They are listed in order of the most relevant or the most useful / the most reputable in terms of quality as deemed fit by that particular search engine at the time.
However, paid listings are the sponsored links found usually on the right hand side of the listings page and are the type of advertisements that Webrageous Studios are responsible for generating. People are paying for these advertisements to be shown and therefore the way in which the position of these advertisements is controlled is very different to that of the Organic search listings. Google does not select these paid advertisements at random. The advertiser controls, through a series of advertising tools and money well spent, when and where their advertisement will appear.
Therefore…… "How do I appear on the first page of listings in a Google search and stay there?" is a question that can be answered in a number of ways depending on whether you are paying for the advertising or not.
Still unsure about the difference between organic and paid search listings?……. read our detailed article which explains the subject in more depth.
If you are working on a PPC (paid advertising) campaign at present, but are not receiving very good results…. why not? Don't waste any more money. Talk to us!
Webrageous Studios can help you to improve your conversions and find the most effective placement for your PPC advertisement in order to drive traffic, generate interest or simply reduce the expenses of your advertising campaign without reducing its effectiveness.
Tell us about your PPC experiences in the comments box below or get in touch with us personally via the Contact Tab in the top right hand corner of this website. Our Google Adwords trained account managers are waiting to hear from you today.