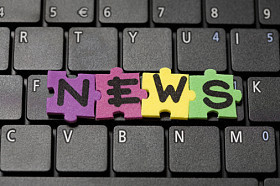 The Google Grants Program is a program designed by Google to support the advertising needs of non-profit organizations wishing to take advantage of PPC Advertising; NGOs that probably wouldn't have the funds available for PPC Advertising without the Google Grant for obvious reasons. Every month, the non-profit organizations that are accepted onto the program are awarded a grant of $10,000 to use on their advertising campaigns.

The various NGOs that have joined the Google Grants Program since its conception have come from all areas of the NGO network, covering causes as broad and as varied as the development of the arts to the reform of different judicial and educational systems, for example. Indeed, over the past 18 months since Google began offering its service to NGOs based in Brussels, over 20 local NGOs in the area have become PPC Advertisers on the program. A very healthy number indeed!

In order to be eligible for the Google Grants Program, however, each NGO must complete an online application form which is then sent off and is then subject to review. If accepted onto the program, the NGO now has the option of managing its own PPC Advertising Campaign (this is a fairly new feature introduced by Google) or it can employ an independent third party PPC Management Company, like Webrageous Studios, to manage the PPC campaign instead.

For those NGOs who choose to manage a PPC Advertising Campaign by themselves, the Google Grants Program has been working really hard to provide lots of useful resources and features to help each organization achieve success through the potential of PPC advertising. In brief, these features include Google Optimizers, Google Analytics and Google AdWords Tools, available on the web to all NGOs who are part of the program. Email, telephone help contact and a nifty little blog, full of forums and online Google Grants Communities are just three further ways in which NGOs are supported in the management of their own PPC advertising campaigns. For more information on these features, read the extensive article on the subject posted on our website.

Having said all that, many NGOs still find that hiring a professional company specializing in PPC Management to manage their Google AdWords campaigns is still the best option for them. For example, Webrageous Studios are working with a NGO at present which is on the Google Grants Program and it is helping it to strive towards receiving the $40,000 Google Grant. Indeed, in the past two weeks we have made excellent progress with this particular campaign and the NGO in question is well on the way towards making a successful application for this increased funding.

For more information on the Google Grants Program or for the ways in which Webrageous Studios could begin working with your NGO on its PPC Advertising Campaign in the future, click on the Contact Tab in the top right hand corner of this website and we will be in contact as soon as possible.