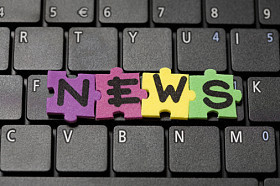 Google has now made it even easier to search for dictionary definitions through an ordinary search. A definition of the word that you are searching for will now automatically appear at the top of the search page for your convenience through the new and improved Google Dictionary tool.
How Useful the Google Dictionary Tool Is
Google loves to make the lives of internet users as easy and as stress-free as possible and this is just another example of its work in this area. Through this new and improved Google Dictionary tool, you can finally get the definition that you need without having to click on random links or open up your favorite dictionary sites. After all, one of the most common searches done on Google is the search for definitions of different words.

What`s even more useful is that the definition, which the internet user is now automatically presented with on the SERP, includes extra pieces of information along with the basic definition, too. For example, speech and pronunciation notes are presented underneath the definition and links to third party dictionary sites are listed as a matter of course also. There are even times when you would see the word being used in a sample sentence, especially if the word has a number of different meanings. Evidently, Google has gone all out in finding out what users need when they use the Google Dictionary tool.

Google likes to make updates and positive changes to its service regularly and for this reason it is important to keep reading blogs like this one in order to remain up to date with its movements.
Check out the posts detailing some of the recent Google Updates aside from the changes to the Google Dictionary tool to see if there are useful pieces of information that you may have missed along the way.