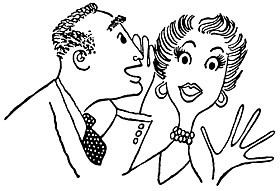 Webrageous Studios is pleased to report that it continues to enjoy an unbeatable working relationship with Google and Google Adwords Support. Webrageous Studios has access to Google Adwords Phone Support service, which offers prospective PPC Advertising clients yet another reason to get into contact with us.
Our Own Google AdWords Phone Support Advisor
We have an excellent personal Google Adwords Phone Support advisor working with us here at Webrageous Studios and we cannot fault any of the work that he has done for our company to any degree. He is, quite frankly, an outstanding member of our team and a credit to the reputation of Google Adwords Support services in general. We are able to speak with him via the telephone every day or anytime the occasion is required, and are therefore able to continue offering excellent management support to the PPC Advertising Campaigns that we handle, as we have always done.

We remain incredibly happy with our Google Adwords Support services and our PPC campaigns continue to flourish because of the support that Google and our personal representative in particular provides. This kind of support has helped us gain success after success in the campaign we handle.

Perhaps, after reading this post and after understanding just how much support Webrageous Studios receives from Google Adwords Support in general, you might feel that you want to get in contact with us directly to begin discussing the possibility of Webrageous Studios managing your PPC account.

Considering the excellent relationship that Webrageous Studios enjoys with Google Adwords Support and Google Adwords Phone Support service, joining our network is probably a very good idea. Therefore, why not click on the Contact Tab in the top right hand corner of this site or read the full length article about our excellent relationship with Google Adwords Support posted recently on our website? You have nothing to lose.