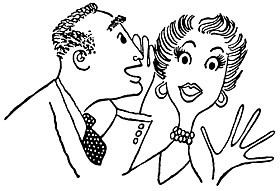 Hey there! Don't forget that Google AdWords is running their Google AdWords FREE Webinar Session today, September 8th. The Google AdWords free webinar will cover topics about the Enhanced CPC tool, a new Google AdWords feature that will help you with your bidding management strategies by increasing conversions and ROI in no time.
Google AdWords Free Webinar Schedule
The times for the Google AdWords FREE Webinar about Enhanced CPC are as follows:

9.30am PST
11.30am CST
12.30pm EST
Catch any of the webinars above depending on what would suit your schedule the most. Just make sure that you don;t miss out on this Google AdWords free webinar especially if you've been looking for ways to improve your online advertising campaigns.

The Significance of the Enhanced CPC Tool
Unsure whether this Google AdWords free webinar is for you?

Here's a little background on the enhanced CPC tool.

As mentioned earlier, the Enhanced CPC tool that will be covered during the Google AdWords free webinar will help you increase both your ROI and your conversions. Despite its purpose being a little familiar, it is definitely very different from the Conversion Optimizer, a tool that you're most probably more familiar with.

This tool can help you reach your goals, manage your targets better, build the brand your market more effectively, and a whole lot more. Through this tool, you can actually end up being an even more effective PPC advertiser.

Mind you, this is not just something that those new to PPC advertising need. Even PPC advertising experts need webinars like these to stay on top of their game. This Google AdWords free webinar is definitely something that you just can't miss if you're truly serious about PPC advertising. Through this webinar, you can master yet another tool that could bring your campaigns to the next level.

What are you waiting for? Go on and start lining up for the next class now.