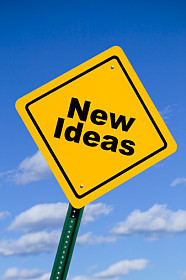 Google AdWords is excellent at providing training resources and extra information for its users on a regular basis and this week, members of the Google AdWords product development team are hosting a FREE Webinar about Enhanced CPC to help PPC Advertisers learn more about it. This feature was just recently made available to all PPC Advertisers.
Free Webinar about Enhanced CPC Schedule
The FREE Webinar about Enhanced CPC is going to be held on September 8th at:

9.30am PST
11.30am CST
12.30pm EST
An Overview on CPC
Before you attend the free webinar about enhanced CPC, let us give you a quick overview. In a nutshell, the Enhanced CPC feature is another Google AdWords tool which is designed to help you increase your conversions and your ROI. It is different in many ways to the Conversion Optimizer and therefore it is important that you lap up all of the Google AdWords training and support that is available for you to take advantage of while you can.

The Google AdWords FREE Webinar about Enhanced CPC will focus on the following areas:
Learn how to use the basics of Enhanced CPC
Learn how to use Enhanced CPC in your PPC Campaign in order to benefit your campaign strategy
Learn how Enhanced CPC can complement your present bidding strategies
Learn how Enhanced CPC can help to utilize third party bid management solutions
Learn about the key differences between Enhanced CPC and Conversion Optimizer and their varying roles in Google AdWords bidding management
Attend the FREE Webinar about enhanced CPC and discover more about how it can help you reach goals, manage targets, build brands, and a lot more. Through this free webinar about enhanced CPC, expect to emerge as even better PPC advertisers, ready to commit to giving each and every advertising client nothing but the best.