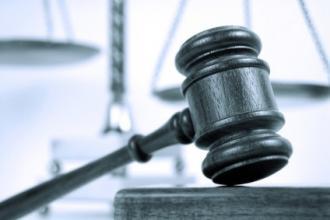 Webrageous Studios is both a leading PPC Management Company in family law marketing and in the management of PPC Campaigns via the Google Display Network. As a Google AdWords Certified Company, Webrageous Studios recognizes the advantages to be had from focusing a good deal of its effort on family law marketing via Google Display Network rather than concentrating solely on the Paid Search Network and would be able to do wonders for your law firm's online presence if given the opportunity.
Why is Family Law Marketing through Google Display Network Often a Success?
Internet users who are in need of a family law attorney are more likely to be surfing the Internet, searching for information about family law and doing some research on their independent situation instead of specifically looking for a divorce attorney in the early stages of a possible divorce.

Why?

Divorce, marital problems and family break-ups come with high emotions. There is a need to discuss homes, children and shared finances and it is for this reason that most people are concerned with researching into what their likely future position would be in the early stages of divorce, much more than they are concerned with hunting down the best family law attorney in the business.

That is to say that investigating into their individual circumstances and researching into the processes of divorce is what these internet users (your potential family law clients) are most concerned with. This is why those family law attorneys who are advertising via the Google Display Network are the attorneys who manage to attract more clients at the expense of their close competitors.
How Family Law Marketing through Google Display Network Works
The situation is as follows:

Internet users look for information; they begin to research into family law and they happen to "stumble across" a piece of your family law marketing through Google Display Network advertisements whilst they are reading up on their individual situation, because it is conveniently displayed next to the content that they were reading. They click on the advertisement and arrive to your website, do a little reading about your company and then, if your landing page is good enough, they give you a call.

Webrageous Studios knows how powerful family law marketing through Google Display Network is and for this reason, it manages the PPC Advertising Campaigns of a number of US family law firms with success and expertise.

Find out more about what Webrageous Studios could do for you and your family law marketing through Google Display Network by reading further into the subject courteous of the following article, Family Law Marketing, the Google Display Network and Webrageous Studios.