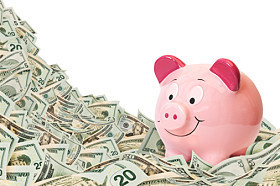 Pay Per Click Management is the kind of online marketing that works for businesses that have products to sell, right? It is the kind of online marketing that only works for travel companies or online shoe stores, those kinds of businesses that appeal to a large consumer market and which tap into that materialistic nature of the regular human being?

Wrong!

Well, no, actually this is true. Online shoes stores and travel companies are highly marketable online businesses. This does not mean, however, that online marketing can only be applied to businesses that sell commercial goods. More often than not, online marketing, especially in the form of pay per click advertising, can help businesses that offer services, too.
Divorce Lawyer PPC Advertising
Pay Per Click can be an extremely lucrative form of online advertising for divorce lawyers too, particularly if the Pay Per Click Management Company that you have employed to run your advertising campaign happens to be Webrageous Studios.

Webrageous Studios is an Expert in Divorce Lawyer Marketing via Pay Per Click Google AdWords. Through our experience in divorce lawyer PPC advertising, we are able to bring clients directly to the firms that they need the most.

How does this help the law firms? Basically, once an effective divorce lawyer PPC advertising campaign is in place, especially one that is run by Webrageous Studios, clients who are having a hard time looking for what they need can be shown the right direction to take. Remember that clients of divorce lawyers have special needs. They require confidentiality and delicate care, given the situation they are in. This is why divorce lawyer PPC advertising requires every content and ad to be tasteful and sensitive.

Experience how divorce lawyer PPC advertising through Webrageous Studios can make a difference for your firm. Let us know how we can help you now.