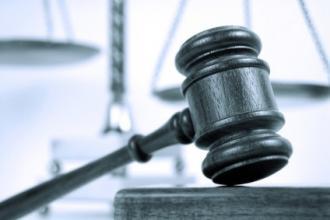 Attorney Advertising online cannot be improved if your pay per click management company is simply telling you that they are going to increase the amount of traffic coming to your site.

The Warning Signs
Quantity in pay per click advertising is certainly not the be all and end all of what is effective and successful. It must be approached from a much finer perspective; it must be seen from a much more detailed angle than this.

If your pay per click management company continually talks to you about increasing traffic to your website or improving your ROI, but it mentions nothing to you about improving the quality of your brand and the quality of the experience that your law firm offers its potential clients, you are working with the wrong pay per click management company and it is time for a change. Attorney advertising stands no chance of improving if approached in this manner alone.

Making Attorney Advertising More Effective
Attorney Advertising should always be about the client. It should always focus on the quality of the services provided by the law firm for the client. This way, the business will grow and develop in a healthy fashion that is long-lasting and well worth the financial investment. Attorney Advertising that focuses on traffic flow alone is not focusing enough on the quality of its approach.

Essentially there are three separate issues to consider with regards to the kind of advertising that goes above and beyond that of the basic increase of traffic or increase in ROI:

Analysis of the Next Potential Customer
New Approaches to Attorney Advertising
Company Culture and Branding Techniques

If a law firm can consider the three issues highlighted above with the help of their pay per click management company, it will soon realize that the key to future success in terms of Attorney Advertising does not lie in traffic increase or ROI increase. It will soon become clear that its future success lies in the relationship that you develop with your potential client above and beyond that of a conversion or a single contract of your legal services.

Read the full length article entitled Attorney Advertising: Building Online Marketing Success by following this link. Traffic increase and ROI increase form only 50% of the battle. Learn how to see the big picture in Attorney Advertising with the help of Webrageous Studios.