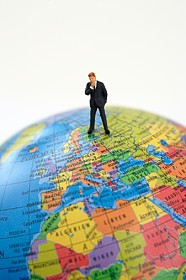 All Google AdWords Qualified Companies, like Webrageous Studios, are more equipped, more skilled, more trained and have more access to important AdWords tools and features compared to companies who are not AdWords qualified PPC managers.

For example, Webrageous Studios still receives Google AdWords Phone Support through its very own personal Google AdWords Representative. This representative has been working for the company for the past four years and helps to provide invaluable advice and support. The fact that we at Webrageous Studios are all AdWords qualified PPC managers means that it has more connections with Google in a number of ways. This means that it can provide PPC Management services of a much higher quality than those companies who are not AdWords Qualified.

However, is it really essential that all account managers working for Webrageous Studios are AdWords qualified PPC managers? Webrageous Studios thinks that it is incredibly important.

The Importance of being AdWords Qualified PPC Managers
PPC Advertising Campaigns cost advertisers money. If your PPC advertising campaign is being run poorly by an account manager who is not Google AdWords qualified, you will continue to be charged unnecessarily for your PPC advertising needs which simply does not make good business sense. Increased conversions and lower costs per conversions should always be the aim in PPC Advertising, and Google AdWords Qualified PPC Managers can make that happen.

In addition, there are more complex elements of a PPC advertising campaign that can help to increase conversion and lower advertising costs. For instance, a high Quality Score and an effective Keyword Optimization plan are important factors to be considered and they need to be managed every day to ensure the best possible ROI is achieved. AdWords Qualified PPC Managers have more experience and training in making these things happen. It's that simple.

Our Recommendation
Therefore, as a strong recommendation, Webrageous Studios believes it to be vital that your PPC advertising campaign is run by an AdWords Qualified Company. Every PPC Account Manager working for Webrageous Studios is an AdWords Qualified expert, so our team is very reliable and incredibly good at what it does.

Webrageous Studios, under the leadership and guidance of David Chapman, believes it to be imperative that all PPC Account Managers are AdWords Qualified. For that reason, it supports every single PPC Account Manager under its employment through a rigorous training period. All PPC Account Managers then sit through the demanding
Google AdWords Qualification Exam in order to become AdWords Qualified. This way, Webrageous Studios is able to guarantee expertise and success for all its PPC clients.


Read the detailed article about AdWords Qualified Companies by clicking here. Contact Webrageous Studios today by clicking on the Contact Tab in the top right hand corner of the website.