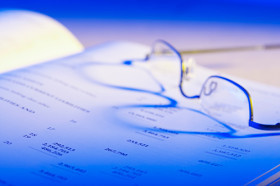 In order to be classified as an AdWords Qualified Company, Webrageous Studios makes sure that all its PPC Account Managers pass the Google AdWords Accreditation Exam. It provides complete and thorough support for its PPC Account Managers throughout the entire process, offering anyone who works for the company a bright future in PPC Advertising.

Becoming AdWords Qualified
Working as a PPC Account Manager at Webrageous Studios requires excellence and training. Professional development is very important to Webrageous Studios because it means that its employees are challenged, motivated and presented with ways in which to develop their skills. However, it also means that the company itself remains highly successful at what it does. Its Chairman, David Chapman, highly values the AdWords Qualified Company status he has achieved and will continue to work hard to maintain this status.

In order to pass the exam that makes a company AdWords Qualified, every PPC Account Manager working for Webrageous Studios must be thoroughly aware of all basic and advanced principals, tools, features and programs that are used in order to manage a PPC advertising campaign through Google AdWords. The difficult thing about this goal is that Google AdWords is perhaps one of the most complicated forums for PPC Advertising that exists and it continues to expand and become more complicated by the day.

For this reason, Webrageous Studios as an AdWords Qualified Company can lay claim to the fact that it is full of highly skilled individuals who are trained to keep up with these fast-moving developments. This is one of the reasons why the PPC Management at Webrageous Studios is so effective and why it is able to offer such attractive financial promises to some of its clients.

PPC Account Managers working for an AdWords Qualified Company like Webrageous Studios know an incredible amount about Google AdWords PPC Management from the very basics to the very complex, because the Google AdWords Accreditation Exam requires that they give answers about basic subjects including conversions, as well as how to raise quality score through optimization techniques, for example, which is perhaps a little more tricky. The exam lasts for about two hours and is quite hard-going for obvious reasons.

It is important for Google that companies like Webrageous Studios who carry the Google AdWords Qualified Company badge on their website are very well trained indeed. Otherwise, the associations Google could develop with some of these PPC Companies might become detrimental to its own reputation. This is the reason why the exam is so difficult and it is also the reason why all PPC Advertisers should be aiming to hire PPC Account Managers who work for an AdWords Qualified Company above all else.

For more information about being an AdWords Qualified Company with the right services and skills, read the detailed article on the subject on our website. For more information about how to become and Google AdWords Qualified PPC Account Manager at Webrageous Studios, read the employment opportunities information on our website before getting in touch with us directly. All specific inquiries can be made by clicking on the Contact Tab in the top right hand corner of this website. Don't hesitate in finding out everything that you wish to know.