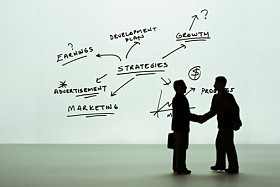 "Help! Help! Help!"

If the above cries for support are all too familiar to you and you really are in need of a little guidance, Webrageous Studios offers four ways in which to find the kind of PPC help that you are looking for on its website. PPC problems can be solved by reading the full length PPC help article that the company has already published. We promise to turn those cries for help into cries of joy.

When do You Need PPC Help?
Sometimes PPC help is needed on a very basic level. For example, PPC advertisers and account managers may sometimes need help on how to make full use of Google Analytics in order to analyze the activity of their various campaigns. Basic PPC help is also needed in case PPC advertisers and account managers want to improve the ways in which advertisement text is created in order to generate a higher CTR and Quality Score.

The same thing is also true on a more complex level. Google works hard every single day to create new PPC tools and applications, which means that PPC advertisers and PPC account managers are in constant need of PPC help concerning how to best use these tools. Knowing where to find complex, expert advice for the development and improvement of PPC Advertising on an intricate level is very important. Knowing where to find this complex advice and then knowing how to put this expert help into action is one of the most important elements of PPC Management that anybody must master.

For these reasons, Webrageous Studios has compiled a short list of four different ways in which to find the best forms of PPC help as and when the need should arise. The article also explains how these PPC help sources can be further utilized to improve the quality of all areas of PPC Management whether you are an expert PPC account manager or novice PPC independent advertiser.