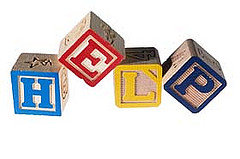 Do you remember when Google AdWords announced that its new Product Listing Advertisements were available to all Pay Per Click Advertisers to use within their Google AdWords Campaigns?
If not, let's give you a quick recap…
Product Listing Advertisements via Google AdWords are advertisements which allow Pay Per Click Advertisers to bid on product-related keywords. Therefore, if you are a florist and you specialize in flower arrangements for funerals, you might want to bid on keywords such as "funeral flowers," "funeral Bouquets," or even "funeral wreaths," as an example.
When you bid on these keywords and you create your Google AdWords Advertisement, the Google Adwords Product Listing Feature will allow you to place a picture of your product next to the text section of the advertisement, which is clearly even more enticing for a potential customer. Google AdWords Product Listing Advertisements can help a business to generate higher CTRs thanks to their particular style and layout.
Now that we are up to date with what the Google AdWords Product Listing Advertisement actually is, it will make even more sense as to why the ability to be able to use negative keywords alongside these advertisements will allow Pay Per Click Advertisers to optimize their Pay Per Click Campaigns even further. Read the rest of this entry »