Attract Media Attention
It may not be every blogger's dream to get noticed by mainstream media, but it sure is a top goal for the majority.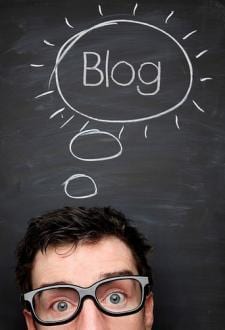 It's not until one's blog gets noticed by a major news outlet or media source, that they feel they "have made it." For some, it's just the rush they get from all the extra publicity and traffic to their blog. For others, it puts a smile on their face just to receive a backlink from a high PR site, which in turns helps to boost their rankings and PR.

Whatever your reason may be for wanting to "make it," these tips will help you get started in that direction.

Become a Source
All of the sites listed below have one thing in common: they serve as a resource for reporters and as a free PR tool for bloggers. HARO, the most popular of the list, stands for "Help a Reporter Out;" the title says it all. Reporters and journalists are constantly looking for sources for their news stories. Becoming a source means that everyday you'll have the chance for exposure because you can suggest your own blog if it relates to what a reporter or journalist is looking for. At a psd to html company I advise to we managed to be a source of design and HTML news for reports.

The other sites listed are all places where you can register as a source and receive emails regarding sources that journalists are looking for. All you have to do is respond promptly and of course be knowledgeable of the subject matter. Whenever a journalist cites you, you'll then get a backlink to your site – which also helps to greatly improve your rankings. What better way to get your blog noticed then by having it picked up by a mainstream media source such as a reporter or journalist? Best of all, these sites are all free – no need to spend thousands of dollars on PR that might just get you nowhere.

Sites to become familiar with:
Use Social Media
In order for people to know about your blog, you have to tell them about it. Though it may be a little harder to get noticed with all of the competition out there, social media is still one of the best ways to share your blog with the world and get it noticed by mainstream sources.

Search Engines
It's important to work on your SEO so that you can boost the ranking of your blog and have it appear as high as possible in search engines. You always want to strive for pages 1 or 2 of any search engine, since people do not look past the second page. Journalists are sure to search through search engines like Google, Bing, and Yahoo (along with a few other social media engines) in order to find sources for their articles. If your blog is a match, it could just be your big break.

Social Networking Sites
I'm sure you've heard it time and time again, but right now Facebook, Twitter, and even Google's newest social network Google+ are the best online Internet marketing tools – and they're free. There are plenty of ways to integrate all of these social sites into your blog so that readers can share your content on them. If you're writing quality content, other users will then re-share your content and it will help to increase your reach on the web. Many mainstream outlets, reporters, and journalists are now keeping a close eye on these 3 social networking sites; so you never know who may come across your content.

Social Bookmarking Sites
While social bookmarking doesn't seem to be as popular as it was a few years ago, it's still a great way to share your blog and increase its popularity. If you get enough bookmarks, shares, votes, diggs, etc, you may just end up on the front page of that site. Being on the front page of a popular social bookmarking site like Digg, Reddit, Delicious, or Diigo can do wonders for your blog and even possibly get you noticed by mainstream news outlets.

Check Local Sources
Most towns have their own local newspapers, shopping guides, newsletters, and even magazines; it all just depends on your city or town. Whatever type that might be available, they're sure to be looking for local stories or sources. You may also want to try your local radio station if you have one and see if they're looking for news or stories. Local company blogs are also great because they're usually only looking for local stories; so you'll have a big advantage if you're in their area and have what they're looking for.

Once you get all of your sources and contacts together, it's time to start taking action. Knowing who to contact is one thing, but knowing how to interact with those media contacts is another. So be sure that you're completely prepared beforehand and have a game-plan. You don't want to make yourself look bad or say the wrong thing. Since things could go either good or bad, you should be prepared to react to either type of correspondence you receive back.

Most importantly though, don't give up and have patience because things like this don't come easy. With much perseverance and dedication, you'll definitely be well on your way to being noticed by mainstream media.

This post was written by Lior Levin who works as an advisor to ecommerce companies from all over the world, such as 123 neon signs and others.