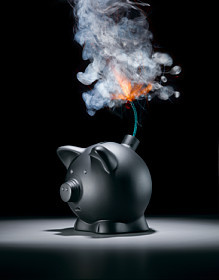 There are a number of reasons why a PPC Advertiser may be banned by Google AdWords from advertising on its network. When this happens it can be difficult, although not impossible, to get the suspension revoked.

Of course, just because it is possible to have this banning lifted does not mean that it's okay to find yourself in this situation. More often than not, the best thing to do is to follow the rules and avoid getting banned by Google AdWords in the first place.

Why an Advertiser could be Banned by Google AdWords
Generally speaking, the reasons why a PPC Advertiser finds themselves banned by Google AdWords are normally pretty standard. If you follow the rules and abide by the Google TOS (terms of service), you shouldn't expect to encounter any problems.

These Terms of Service are not as complicated as one would think. It actually varies from country to country, but the basics are pretty much the same. The temptation does get a little too much for a lot of advertisers though, as they believe that the Google AdWords Network is too big for anyone to notice any violation in these policies.

Therefore, if your Google AdWords PPC Campaign goes from being a "once upon a time fairy tale from heaven" to your worst ever nightmare, you probably know exactly why this is happening. And yes, you really should have known better than testing the waters and letting yourself be banned by Google AdWords. Do not try to cheat Google or dodge the very clear rules outlined in its TOS, particularly if you are only doing so in order to make a few extra bucks on the sly.

If you want to get more details on the reasons why PPC Advertisers NORMALLY find themselves banned by Google AdWords, you can visit this link.